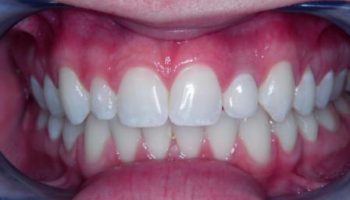 Dental
Implants
If you have a missing tooth or require an extraction, Dr. Wall may be able to replace your natural tooth with an artificial tooth, or dental implant. Replacing a missing tooth with a dental implant not only restores the appearance of your teeth, it can offer long-term relief from pain and restore your natural ability to chew.
What Is a Dental Implant?
A dental implant is a man-made tooth root that occupies the position your natural tooth once held. Implants are made from a biologically safe metal and are designed in various shapes and sizes to fit your individual needs. Candidates for implants can include anyone, from a teenager that has lost a tooth due to a football injury to an 80-year-old that has worn dentures for 30 years.
20 Years' Experience
Dr. Wall is an expert with 20 years of experience with dental implants, from single-tooth replacement to full-mouth restoration. In August 2006, he was award a fellowship in the International Congress of Oral Implantologists.
Minimally Invasive Procedures
Recently, Dr. Wall has incorporated minimally invasive surgical techniques into his implant practice. If you have an in-office extraction, immediate placement of the implant may be performed, with or without a temporary crown. Flapless placement may also be possible, in which one or more implants are placed without the need for an incision or stitches.
Dr. Wall also offers traditional placement of implants for situations that do not qualify for minimally invasive techniques.