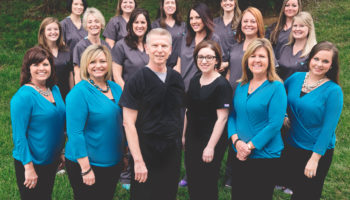 Our Team
Check out our talented team!
Everyone on staff at Richview Family Dentistry is committed to providing the best possible dental care for you and your family. From our dentists to our hygienists to the office staff who greet you at the front desk, we want you to have an exceptional experience every step of the way.
Get to know the family who is serving your family. Read our bios to learn a bit about us—who we are, where we're from, and what we like to do. Then, come meet us. Call (931) 647-2243 to schedule your visit with our caring and talented team. We'd like to get to know you, too.