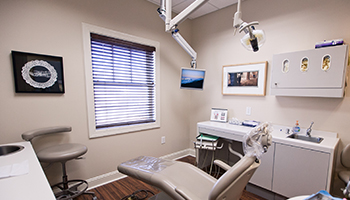 Nashville forensic dentist publishes crime thriller
In the January 20 ADA post, "Forensic dentist uncovers new career writing crime thrillers", a Nashville forensic dentist answers some questions:
In more than three decades as a forensic odontologist, Dr. Mike Tabor has worked cases that have run the gamut from the rather mundane to the unbelievably nefarious and gruesome.
"I have had 31 years of forensic dental mysteries, and I've kept a little journal—just a little diary of this and that," Dr. Tabor said.
The article continues:
[Dr. Tabor] is chief forensic odontologist for the State of Tennessee Office of the Chief Medical Examiner, a position he's held since 1983. An ADA member for more than 40 years, Dr. Tabor is also a fellow and past section chairman of the American Academy of Forensic Science and holds the Mastership Award of the Academy of General Dentistry. He has served under three governors as president of the Tennessee Board of Dental Examiners.
In regards to Dr. Tabor's new book, the article says:
"Walk of Death" draws on a true-life 1997 murder in which a pair of meth addicts were accused of strangling a victim to death and then mercilessly burning the body to render it unidentifiable. They apparently hoped the corpse might be mistaken for one of the killers to collect an insurance payout. It worked for a while, that is, until one of the killers confessed and implicated the other. But the story was just beginning.
"The crime was already solved," Dr. Tabor said. "We know whodunit, but we don't know who is it. This was the first time in Tennessee history where there was a murder hearing and no one in the courtroom knew who'd been murdered. Usually in murder trials you have a relative that gets on the stand, displaying lots of emotion.  Oftentimes, this can influence jurors' opinions.  This case was different. There was no name. How can you stand up for the rights of an unknown individual?"
More information about Dr. Tabor and his book can be found at: http://drmiketabor.com/