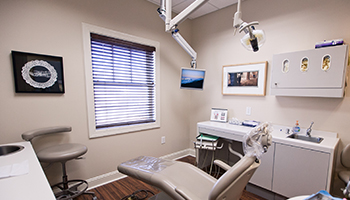 Have you resolved to eat healthier this year?
We think that is a great idea! Overall health and wellness is incredibly important to the team at Richview Family Dentistry.

Whether you are flossing daily, taking your dog for a short walk or jog each night, or cutting sugary drinks from your diet, we say go for it!

You may not know it, but some healthy foods are extra good for your teeth. Try these out!

Yogurt
Yogurt is great for your digestive system, but did you also know it helps your oral health? The calcium and protein found in most yogurts make this snack perfect for building stronger teeth. Plus, we like to think of yogurt as a low-guilt sweet treat. Just be sure to stick to the kind with no added sugar. Now that is something to smile about!
Leafy Greens
We all know that salad is a better choice than a pizza, but seeing leafy greens on virtually every "healthy foods" list should not be a bummer. Try adding some spinach to your scrambled eggs in the morning or finding other ways to "sneak" greens in. The vitamin B and calcium found in this food is great for your oral health!
Crunchy Foods
Before you grab that bag of chips, allow us to clarify. By crunchy foods, we mean things like carrots, celery, apples…you get the idea. Crunchy foods can help knock plaque out of place. It's almost like having a snack that helps brush your teeth on your lunch break!
While an apple a day does not truly keep the dentist away, we hope these simple tips can help you reach your health goals this year and give your teeth some extra love at the same time. Come see us at Richview Family Dentistry to tell us all about your new found success! Be sure to schedule a routine visit, dental cleaning or exam at our Clarksville, TN office as part of your new year health plan. We are excited to see your smiling face soon!

Sources:
Colgate
Live Science