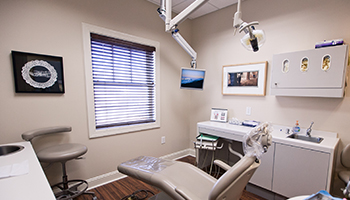 Coronavirus Update
Summer 2022 Update:
We are allowing patients in the reception area and we are allowing masks to be optional upon entering our office. We are continually monitoring the current covid tracker for our county. Thank you for being loyal patients. We are so happy to continue to serve you, your family, and friends.
---
May 2021 Update:
Our office is continuing to mitigate the potential spread of Covid-19 per the CDC guidelines for healthcare facilities. We do require masks to be worn while inside our facility. We are asking you to remain in your car and call our office upon arriving for your appointment. We will continue to check your temperature and then bring you in for your scheduled appointment.
Thank you for your understanding and we look forward to providing you with the best dental care possible.
May 19, 2020 Update:
We want to welcome back our loyal patients. Our reception area may be closed but we are so glad to see you! Please be aware we are operating under a new set of guidelines, but one thing has remained the same: our commitment to our patients.
You will notice some changes when it is time for your appointment.
Our office will be asking some screening questions when confirming your appointment.
When you arrive for your appointment, we ask that you remain in your vehicle. Please call us at 931-647-2243 to let us know you have arrived. A staff member will ask you some screening questions and take your temperature.
We ask that only the person with the appointment come into the office. If there are special circumstances, please speak with a staff member when they call to confirm the appointment.
Thank you for being loyal patients. We are so happy to continue to serve you, your family, and friends.
If you have a mask, please wear it. We will not be providing masks to patients at this time as there is a national shortage. Thank you for understanding.
---
March 23, 2020 Update:
Richview Family Dentistry is suspending services typically provided to our patients through April 5th. We will continue to be available to provide emergency services Monday- Thursday from 7am-12. This action is being taken in response to the coronavirus pandemic, on the recommendation of the Tennessee Dental Association and the American Dental Association. Richview Family Dentistry sincerely regrets any inconvenience this action may cause to our patients. Please know we are taking this unprecedented and extraordinary action because we are deeply concerned for the heath and well-being of the public and our dental team.
---
March 12, 2020 Update:
As the coronavirus (COVID-19) begins to have an increased impact on our community, we feel it is imperative to share with you the steps we are taking to ensure that our office stays healthy and safe.
We are monitoring information from the Centers for Disease Control and Prevention (CDC) and local officials regarding the COVID-19. The health and safety of our patients and staff is our top priority. We have always taken great pride in maintaining a clean office. We will continue to follow strict infection control protocols for healthcare settings. Our office is professionally cleaned and maintained on a routine basis. We have hand sanitizer and cleaning stations in each room for our patients and staff to use. We are following all of the CDC recommendations to ensure a safe environment.
If you have flu or cold-like symptoms such as fever or cough, any newly developed shortness of breath, recently traveled to an area outside the US with known coronavirus (COVID-19), or been in contact with someone who has contracted the virus, you should contact your primary care physician and call us to reschedule your appointment at 931-647-2243.