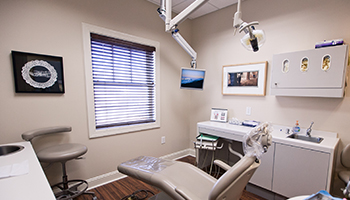 ADA open about political involvement
The ADA has posted several articles to its news feed this July concerning political issues.  The July 19 post Delay urged discusses Rep. Nydia Velazquez's (D-N.Y.) request to the Centers for Medicare & Medicaid Services (CMS) to grant an extension for medical manufacturers and distributors to begin reporting financial transactions and transfers of value regarding anything covered by Medicare, Medicaid, or the Children's Insurance Program, which was due to begin August 1.  She added that "CMS should be assisting professional associations to ensure physicians, manufacturers, and distributors are provided ample time to understand the impact of the amended rules on their members. This extension will ensure the affected parties are provided accurate guidance so they can comply with the law."  Reporting was due to begin August 1, and did in fact go ahead as scheduled, as reported in a number of articles including Ready or Not — Sunshine Act Data Collection Starts August 1, 2013 in The National Law Review.
The July 26 post ADA responds to Senate report addressed Senate allegations that some dental management companies who are treating Medicaid-eligible children  are pressuring dental employees to perform unnecessary procedures in the interest of profit.  The ADA stated that any instance of this is a clear violation of the ADA ethical code, that "professionals have a duty to act for the benefit of others," and  that "any pressure applied to dentists in conflict with this code should be reported and pursued aggressively."  The ADA statement added that the Senate reported "a stated concern about the ability of the dental profession to provide access to care to millions of low-income families and other vulnerable populations."  The ADA statement responded, "The causes of what amounts to a dental health crisis affecting these under-served Americans are complex and require a comprehensive set of solutions.  The ADA, state dental societies, and individual dentists have for decades wrestled with this situation as advocates before state and federal governments, in addition to their traditional roles as caregivers. There has been significant progress made, especially in bringing more children into dental offices for much-needed care. But much more is needed, especially with regard to young adults, who have the lowest rate of dental visits of any age group."
The July 29 post ADA tax reform priorities discusses the ADA's letter to Congress's tax writing committees that states that dental practices are mostly small businesses and so corporate tax reform alone will not bring relief to most dentists.  The ADA states, "ADA members hope you will move toward a simpler system based on lower rates (including individual tax rates) and a broader base. We believe such a system will increase economic growth and reduce compliance costs."  Some priorities that the ADA listed in the letter include: continuing pre-tax flexible spending that provides health savings to patients, eliminating the estate tax because of its impact on family-owned businesses, and supporting the continuation of several other tax policies that benefit dental practices.
The July 31 post ADPAC issues first annual report discusses the report that discloses information regarding financial contributions to federal candidates and committees by the American Dental Political Action Committee (ADPAC), which was founded in 1968.  ADPAC co-chairs Dr. Loren Feldner and Dr. Gordon Isbell said, "At ADPAC, we are committed to providing our members with clarity on PAC activities and accomplishments, and financial transparency is just one of the ways we practice good business.  ADPAC is part of the personality of dentistry in America and the influential force behind our country's health care debates. The PAC empowers ADA members to take action and be involved in the political process by helping to elect candidates who share our principles."  The ADPAC report stated, "ADPAC considers many factors before contributing to a candidate for the U.S. House or U.S. Senate.  Among these are the committee assignments, accessibility in Washington and in the state/district, leadership positions, and positions on dental issues. No incumbent or candidate is entitled to receive funds. States may always choose to not give to an incumbent."