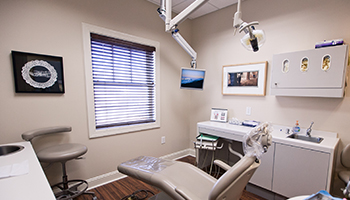 RFD annual tailgating potluck!
Richview Family Dentistry celebrated the inauguration of football season with our second annual tailgating potluck on Thursday, August 29!  Below, the happy crew pose together wearing their favored team's colors.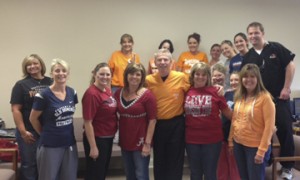 Then the crew divided along team lines.  For the Tennessee Volunteers: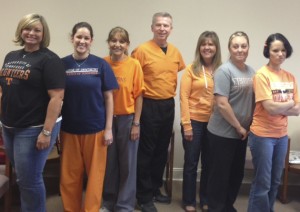 For the Alabama Crimson Tide: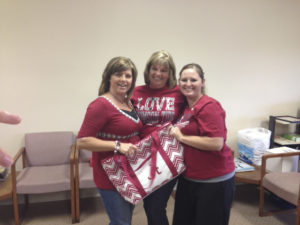 The crew also decorated the front desk area.  The Alabama side: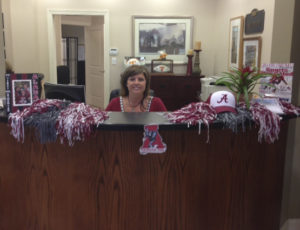 Versus the Tennessee side:
Another piece of Vols memorabilia, an actual UT helmet worn for game play, is displayed in the front desk area.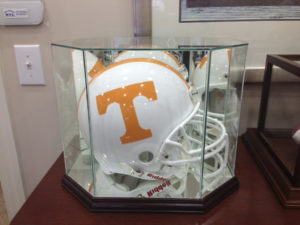 The party ended with general mayhem and horsing around.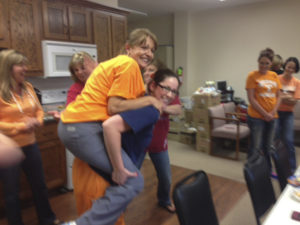 Let's go team!