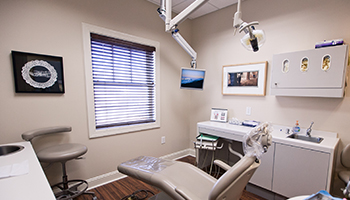 Dentist important factor in integration of baseball
The inspiring story of Dr. Charles Thomas received attention in the recent film 42, the story of Jackie Robinson's journey to play baseball with the Brooklyn Dodgers.  In a June 3 ADA news post, the story of Thomas' friendship with Brooklyn Dodgers' general manager Branch Rickey was discussed as a major inspiration and influence in Rickey's decision to recruit Robinson.  Thomas and Rickey knew each other when Rickey coached the Ohio Wesleyan University baseball team between 1903 and 1907, of which Thomas was the only black ballplayer.  While Rickey went on to pursue professional baseball, Thomas played on a number of what were termed "Negro baseball teams" at the same time as he earned his dental degree from Starling-Ohio Medical College.   Thomas practiced dentistry in St. Louis, Missouri, as well as Albuquerque, New Mexico, and was one of the first black dentists in New Mexico.  Rickey and Thomas remained friends throughout their lives.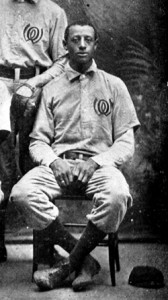 The above photo of Dr. Charles Thomas is from the 1905 Ohio Wesleyan University varsity baseball team photo.  Photo from the June 3 ADA news post, used courtesy of the Ohio Wesleyan University Historical Collection.